Annulation BiblioMania 15- 18 october 2020 - Jussieu la Sorbonne - 75005 Paris.
 
Bonjour,
Le salon BiblioMania est annulé à cause des restrictions sanitaires nous sommes désolés et nous espérons vous revoir au plus vite. Merci de votre compréhension et prenez soin de vous.

Hello,
The BiblioMania fair has been cancelled due to health restrictions. We are sorry and hope to see you again as soon as possible. Thank you for your understanding and please take care of yourself.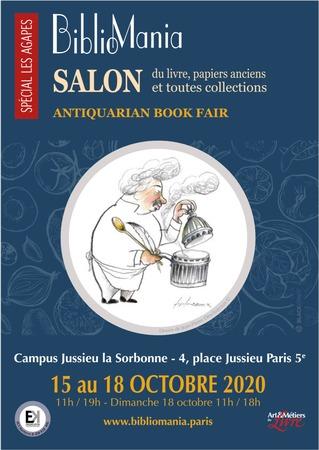 From Thursday, October 15, 2020 to Sunday, October 18, 2020
4 place Jussieu 75005 Paris France

Permanent link